We design and manufacture robot grippers, following the entire process up to and including testing. The growing use of robotics in production processes and the ever-increasing customization of products means that it is essential for these elements to be manufactured professionally. Every industrial automation system that makes use of robotics requires customized grippers to ensure a secure grip without damaging the product. Our team of skilled technicians is always available and willing to examine customer requirements.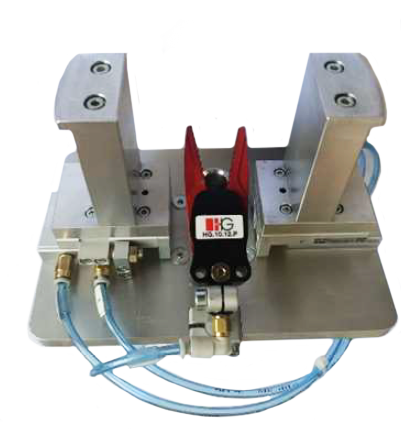 GF Automazioni offers on the market an innovative line of standard components for the construction of robotic gripping hands, HG-EOAT .
HG-EOAT Helping Hand is a line of products aimed in particular at companies operating in the plastic molding sector who are looking for a competent and reliable partner such as GF Automazioni .