Optimize processes and develop products
We design and build industrial automation machinery and equipment that optimizes processes and develops products, maximizing productivity and ensuring greater efficiency and quality. We guarantee after-sales support and assistance.
Multi-sector
GF Automazioni has always developed solutions for various industrial sectors. Our expertise in multiple areas makes us the best choice for automating your production processes and allows you to think out of the box, for any industrial sector. Our aim at complete customer satisfaction. We guarantee to keep to the agreed deadlines and to provide maximum quality, flexibility and confidentiality.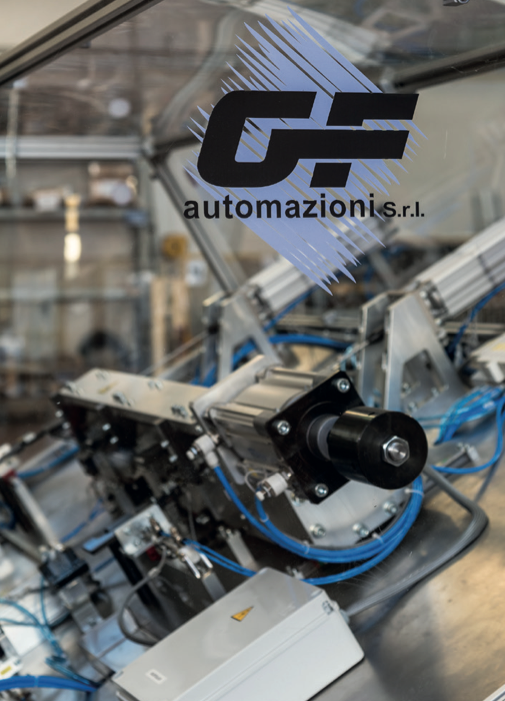 Take charge of production problems and find the solution
We assess production issues and carry out specific analyses in order to
offer the best possible solution
.
We arrange a preliminary meeting with the customer to identify and clarify the actual requirements and agree on a project outline, which usually takes into account marketing data;
We create solutions consistent with our design ideas, and evaluate their effectiveness from a technical, operational and production point of view.
We fine-tune the conceptual basis that allows us to prepare a cost estimate including the preparation of all the technical and regulatory documentation. (Use and maintenance manual and relative CE certification).
For projects of medium complexity, approximately 4 months pass from acceptance of the offer to delivery of the supply, during which the
executive project is developed and the various processes carried out with the systematic coordination of our sector experts
. The delivery of the supply is followed by an appropriate period of
coaching
aimed both at the technical finishing and the
training of the operators
.
Software design and Industry 4.0
Productivity increase | Process control
In a market where increased productivity and process control are required, software design, in addition to mechanical design, has also become an essential part of creating automatic machinery. Our software engineers work together with the design engineer and are involved with the project right up until it is delivered to the customer. We use the most popular makes of PLC, Drives & Motion control systems to offer the maximum customization of applications. Our automation systems are designed with a view to Industry 4.0 and, on request, can be fitted with the "READY4.0" package. They can exchange any production data that may be required via the most widely used industrial communication protocols. Our experience in the field of industrial automation allows us to anticipate problems, suggest the best solution and to offer our services as a competent interlocutor for customers who need to organize their production from an Industry 4.0 point of view.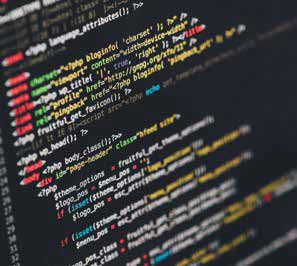 Internal team of designers
This has as always been the starting point and the most important aspect when developing a machine. In our case, we are not linked to a specific industrial sector and this requires  having a very wide knowledge of technologies and production processes.
Our internal engineering department is staffed by experienced and junior design engineers. We also have an ongoing collaboration with technical partners that enhances our skill base.
This enables us to take advantage of the experience gained in several manufacturing sectors available without the technological stagnation that is typical of market niches.
Periodic and on request interventions
As regards our machines, our technicians can be contacted by telephone during business hours to help the customer solve problems or to provide advice. If the customer requires on-site technical support, it will be provided by the technician who has the most appropriate skills and experience for carrying out the work. Assistance is normally guaranteed within 24 hours, not considering travel time. If requested by the customer, preventive maintenance plans can be prepared to reduce the possibility of failures, and therefore machine downtime.